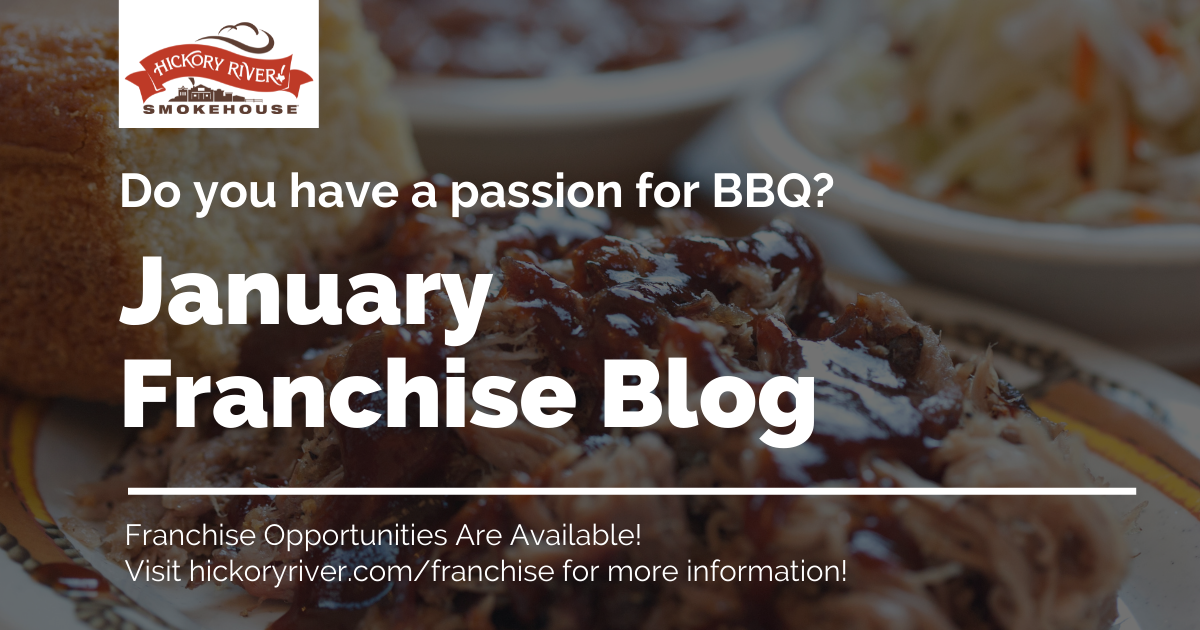 Franchising with Hickory River— A Smokin' Hot Opportunity Have you ever dreamed or just wondered about owning your own business? Does the opportunity to be your own boss rather than answer to someone else sound right up your alley? Do you love food, in particular, mouth-watering Texas barbecue? If so, franchising with Hickory River Smokehouse could be a perfect fit for you. Becoming a franchise owner with Hickory River Smokehouse means you're immediately part of a small, supportive, award-winning family of franchise owners. With 5 locations throughout Illinois and Ohio, we provide our franchisees with all the tools and training needed to succeed, regardless of the scale of your operation. We couldn't be more confident of the quality of our product, and we back up our name by supporting every entrepreneuring franchise owner with the utmost support.
Hickory River Smokehouse is a rarity among trendy fast-casual franchise concepts in that we offer a unique product: genuine Texas low-and-slow barbecue smoked over real hickory wood. We use only premium ingredients and don't cut corners on anything, but because we slow smoke our 'cue overnight, we're able to serve up fresh, hot, delicious barbecue minutes after opening every day. This suits our relaxed, fast-casual ideal perfectly: guests have the option of a leisurely dine-in experience, they can call ahead and carry out, or they can breeze through our drive-thru on a whim. Our flexibility and food also makes us perfectly suited to parties, catered events, online ordering, food trucks/trailers, concessions, fundraising events and more. Multiple revenue streams means more profit for our franchisees— it's an ideal situation! And if you think you can't afford to franchise, you might be surprised!
For under $300,000, you can be the successful owner of a Hickory River franchise with a 10-year agreement and your own protected territory, plus much more. Choosing to franchise with Hickory River is a smart investment you will not regret. Besides, everyone loves barbecue! Contact us today for a free franchise kit. We will be more than happy to answer all your questions and share the Hickory River Smokehouse vision. We hope you'll come on board and join us.
Print
Posted by Hickory River on Jan 20, 2022