Order Online
We are open for Drive-Thru & Delivery only and our Temporary Hours are 11AM-7PM.
25th Anniversary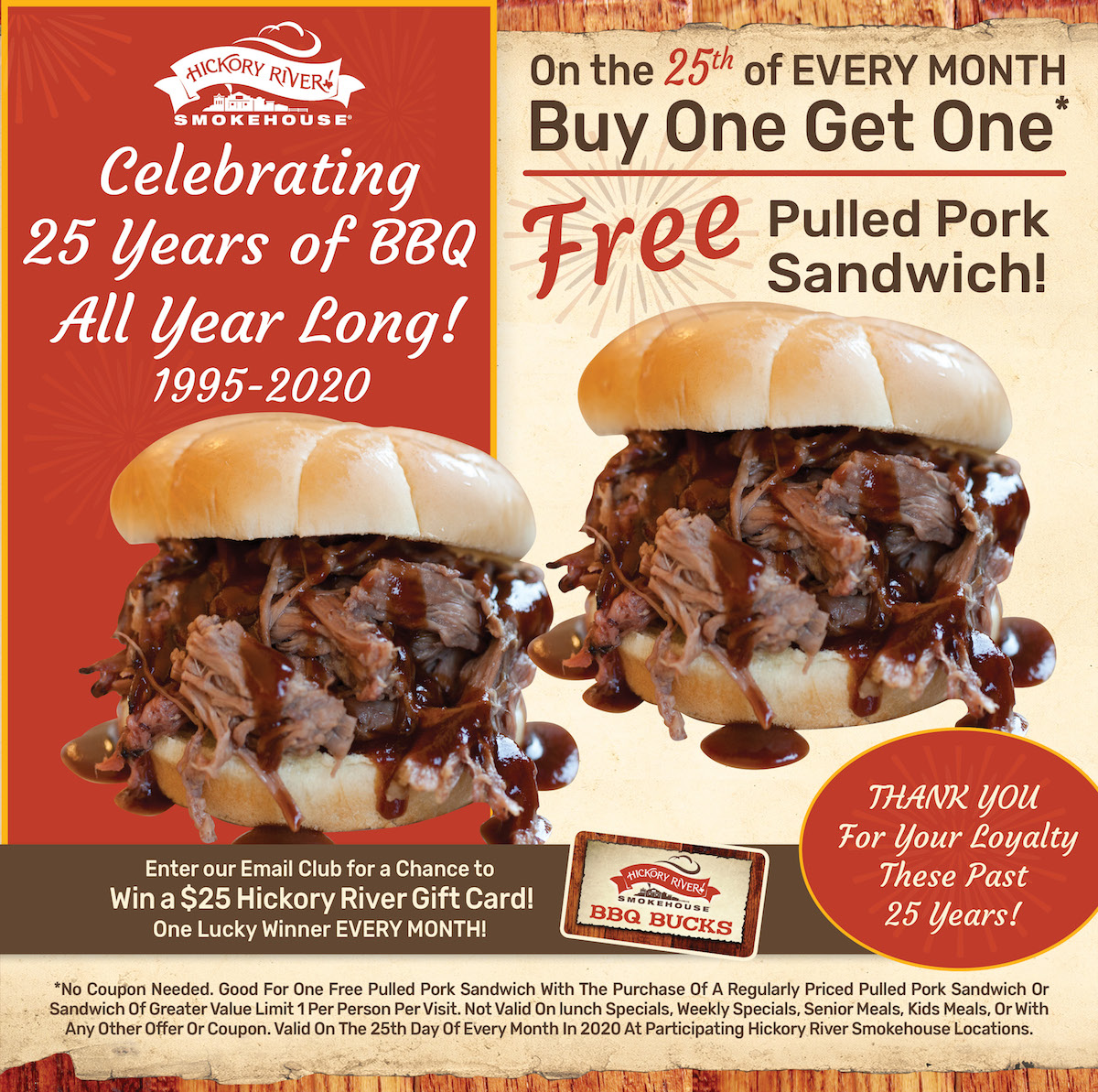 Monthly Food Feature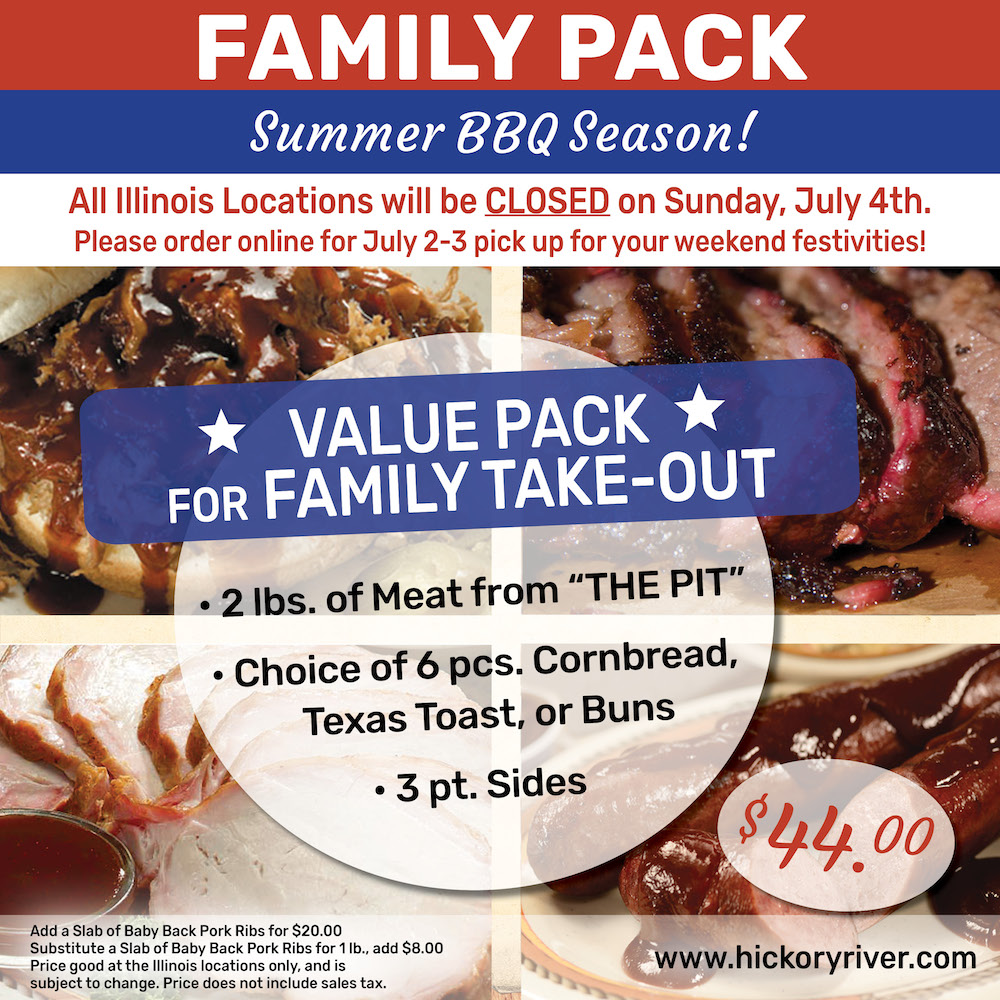 Daily Lunch Special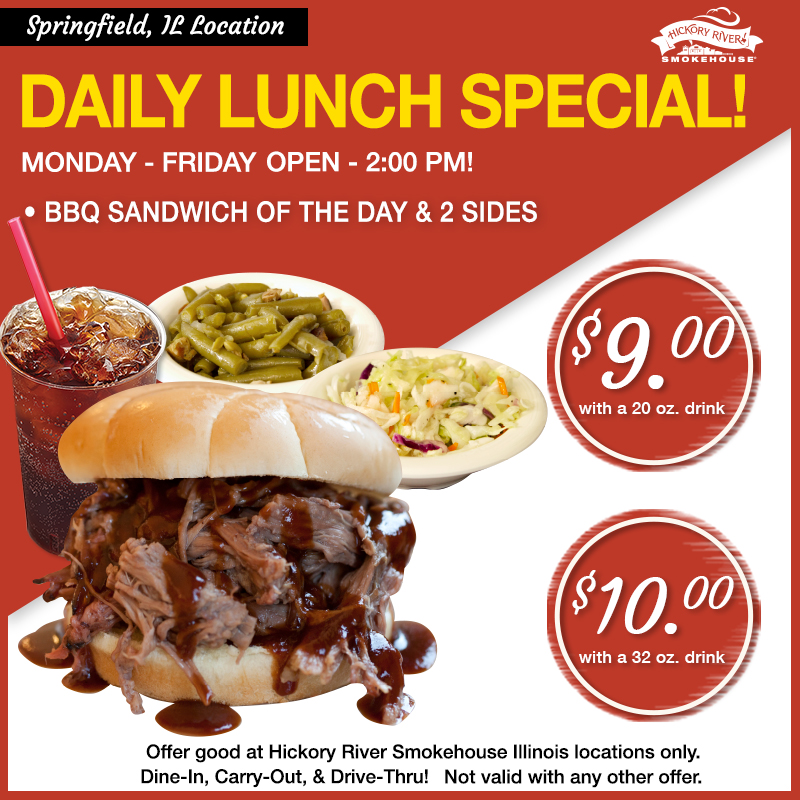 Sunday Special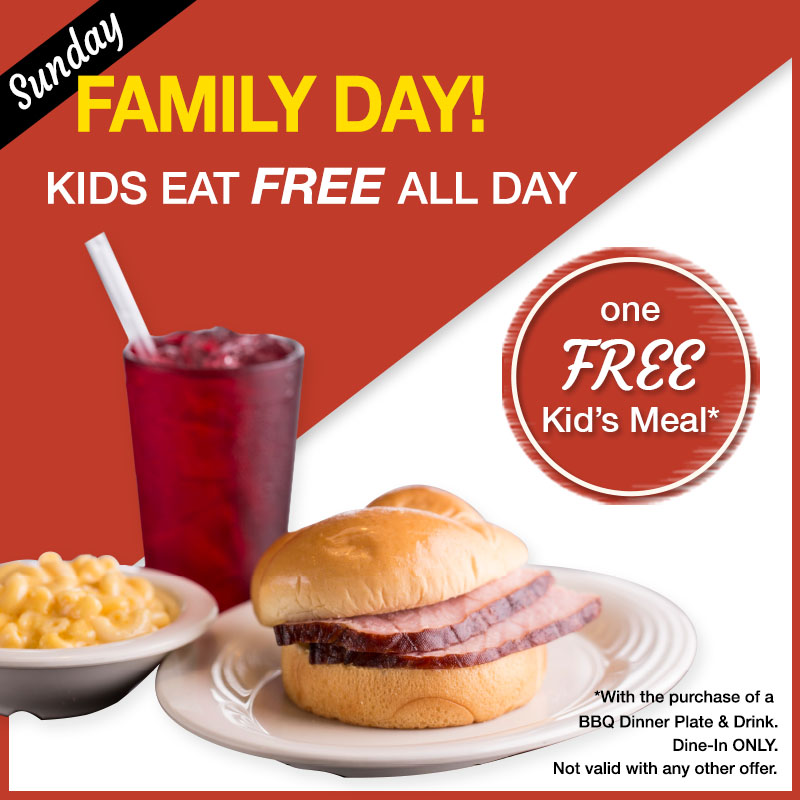 Monday Special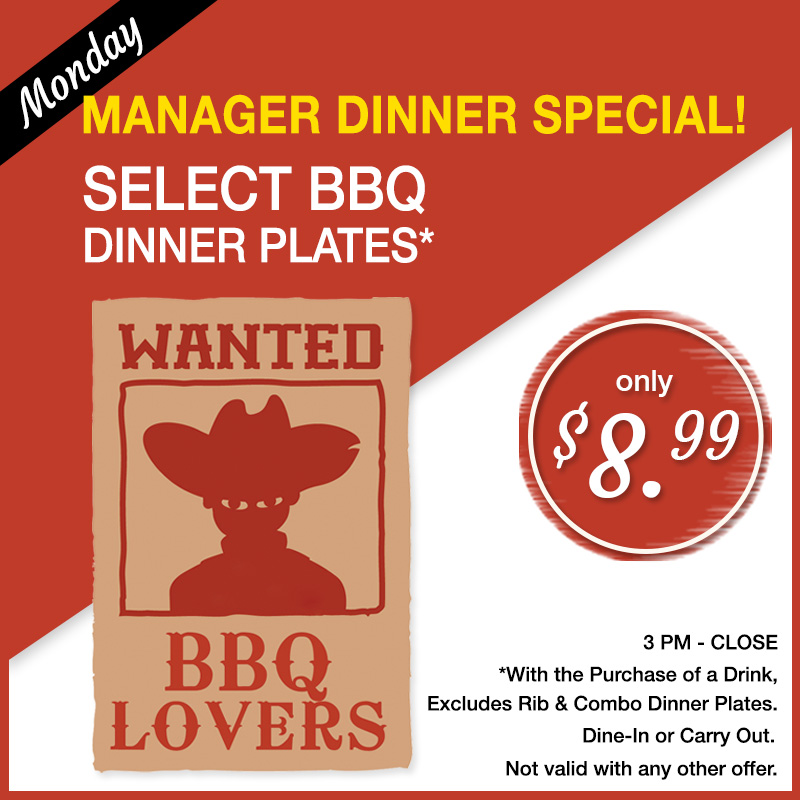 Tuesday Special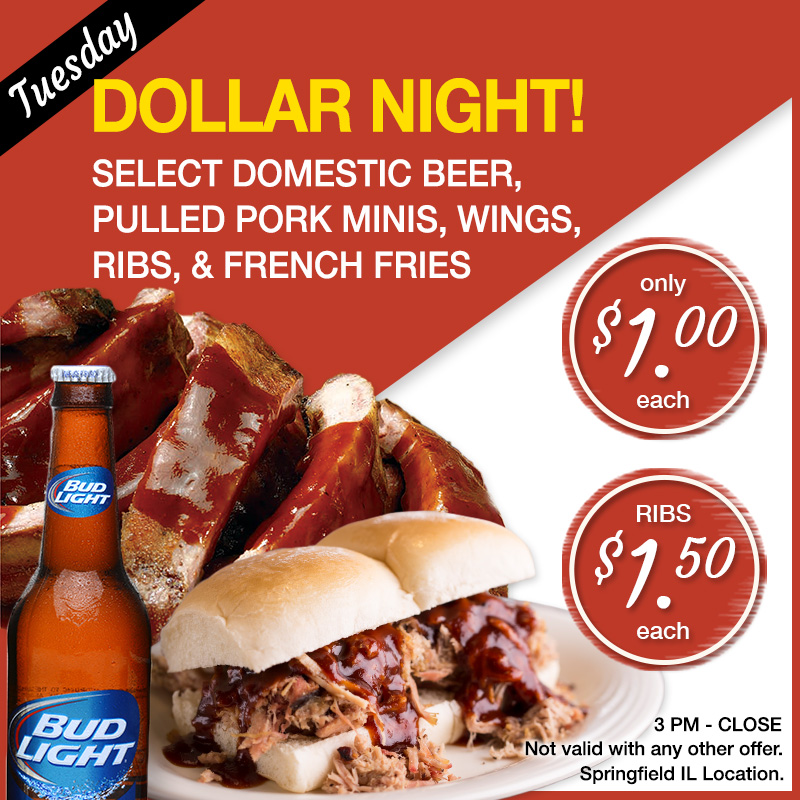 Wednesday Special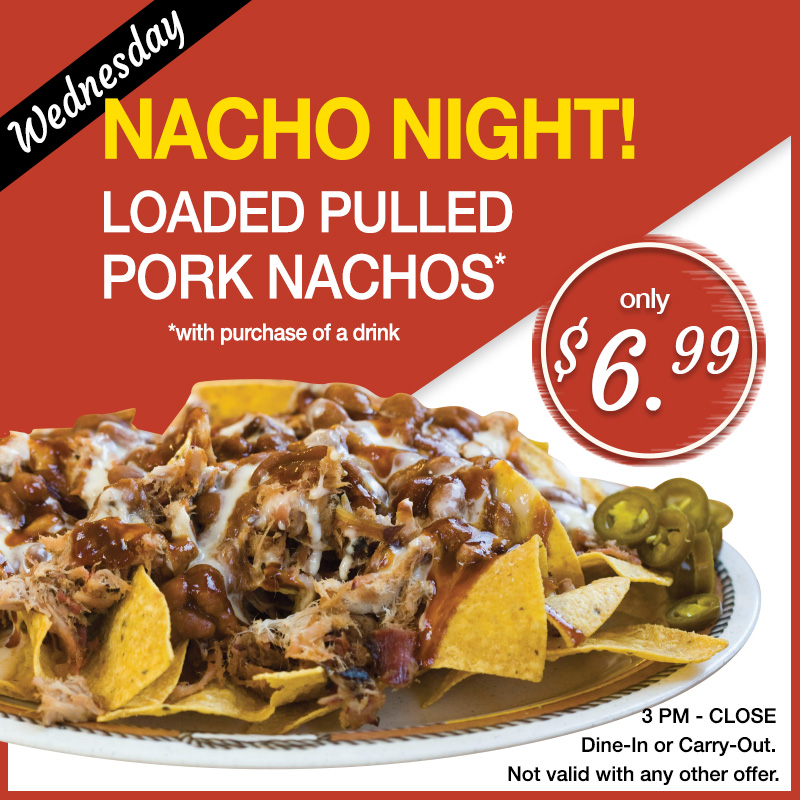 Catering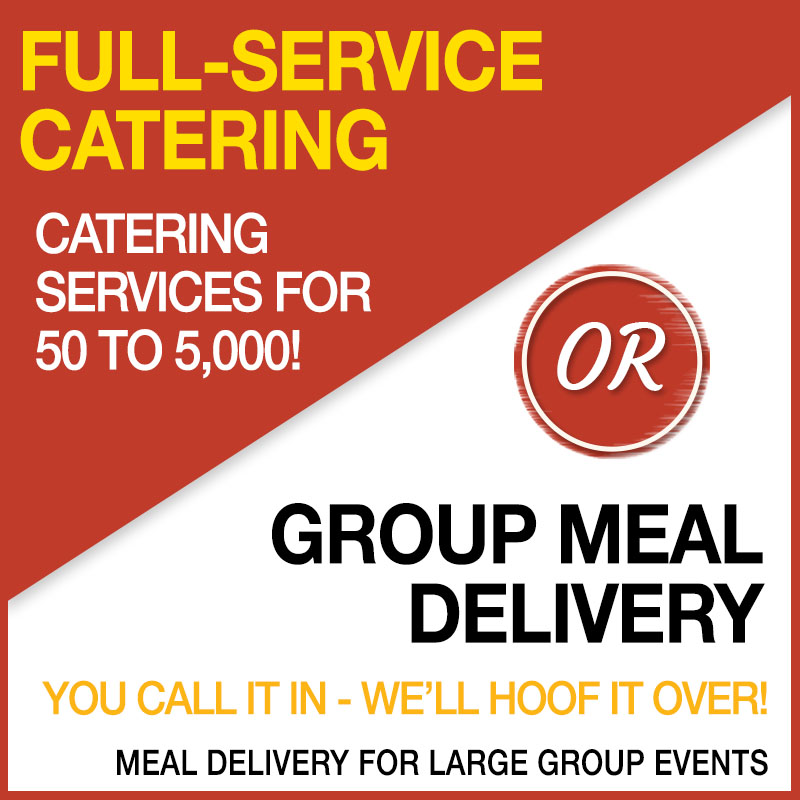 BBQ Rewards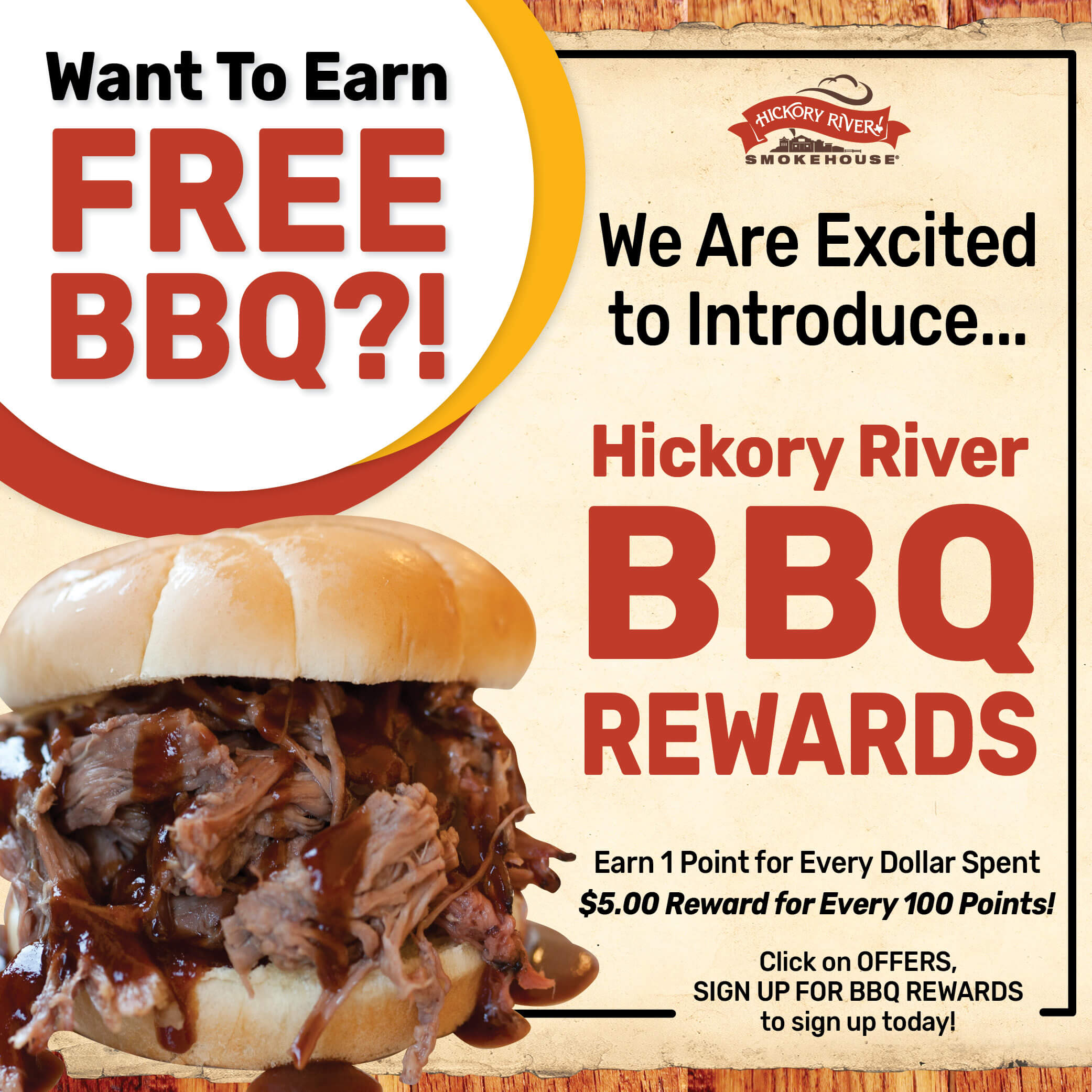 Temporary Store Hours (Due to COVID-19)
Located in the capital city, Springfield, Illinois, Hickory River Smokehouse tourists come far and wide for their favorite BBQ! You might say Springfield diners have a palate for REAL Texas barbecue! Smoked for hours and hours, using hickory wood, Hickory River is known for the most tender, flavored meats.
Customer Reviews
"Nephew took his Grams & Great Aunt out to dinner! Grams was delightedly happy with the homemade great taste. I, Great Aunt, haven't been there for years & it's as phenomenal now as it was when ya'll opened!!! Thank You Very Much!!!"
(Renee Wiltshire)
"I've always had a great experience at Hickory River. The staff is knowledgeable and friendly. The atmosphere is cozy and the food divine. Even if you've eaten at other HR locations, you owe it to yourself to dine here!"
(Ellen Dwyer Meinhardt)
Catering Tailored To You
Hickory River Catering is focused on providing high-quality service and customer satisfaction. You can be rest assured we'll do everything we can to exceed your expectations, because catering is not just our business, it's our life!