Hickory River Smokehouse Franchising: A True Family Affair
The history of Hickory River Smokehouse actually began with a Hawaiian romance!
While stationed in Hawaii as a young Marine, founder Brad Bowman first met his future
wife, Krista, whose parents lived in Texas. When they visited her family, Brad was
introduced to authentic Texas barbecue for the first time, and yet another romance was
born—you might say it was love at first bite.

Hickory River Smokehouse prides itself on their founding and success as a family
partnership and full-family effort, which is reflected in their dedication to being a tru... Read More

Posted by Hickory River on Sep 19, 2022
New Hickory River Smokehouse Location to Open in Champaign, IL
Press Release: Champaign-Urbana, IL – July 6, 2022:
A long-awaited Hickory River Smokehouse restaurant is coming to west Champaign this summer, bringing authentic smokehouse barbecue to the area. The owners of both the Urbana and Champaign locations are Michael and Sinéad Madigan. "We hope to be open on or around Monday, August 1st," Madigan said.
Partnering with company founders Brad and Krista Bowman, the Madigans built the first franchise restaurant in Springfield, Illinois in 2005. The Madigans then purchased the Urbana Hickory River Smokehouse l... Read More

Posted by Hickory River on Jul 08, 2022
Franchising with Hickory River Smokehouse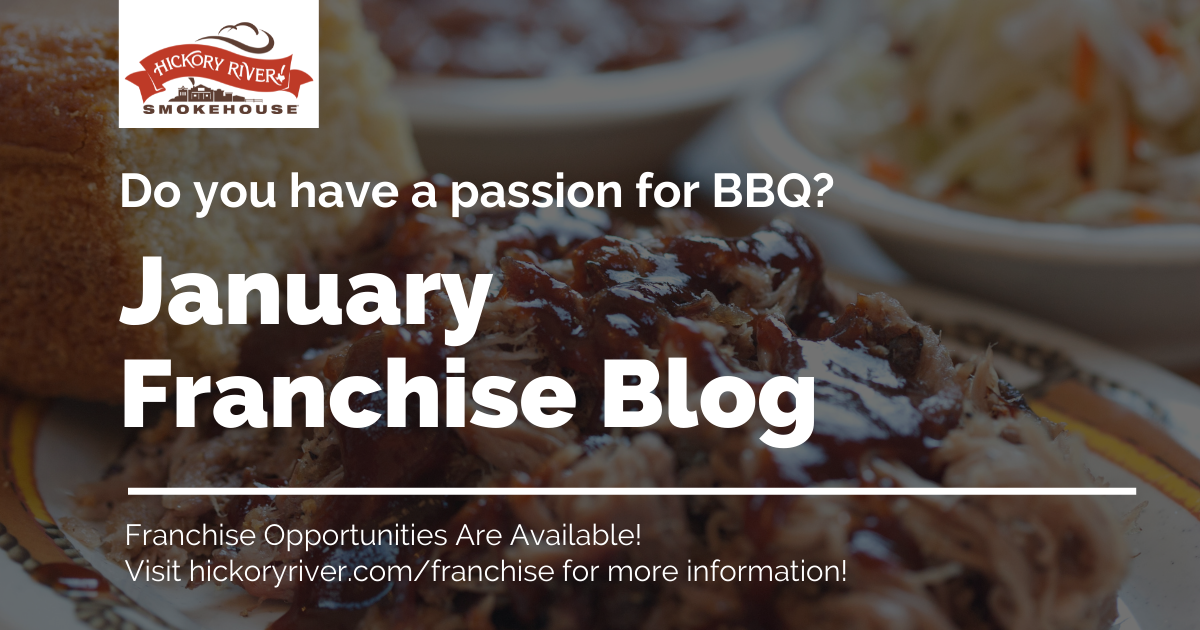 Franchising with Hickory River— A Smokin' Hot Opportunity Have you ever dreamed or just wondered about owning your own business? Does the opportunity to be your own boss rather than answer to someone else sound right up your alley? Do you love food, in particular, mouth-watering Texas barbecue? If so, franchising with Hickory River Smokehouse could be a perfect fit for you. Becoming a franchise ... Read More

Posted by Hickory River on Jan 20, 2022
Celebrating Team Members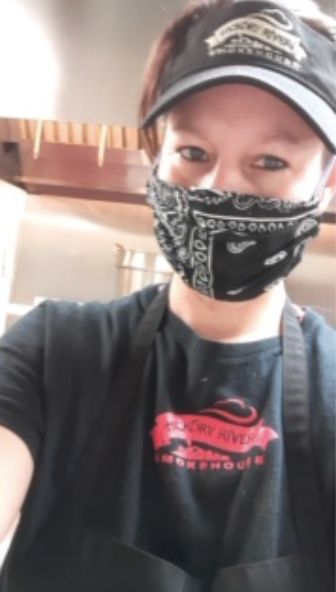 This month's spotlight team member is Heather Clemons. Heather has been with our Hickory River Smokehouse team in Springfield, Illinois, for over 12 years. Heather said she is forever grateful to her team for supporting her through one of the most challenging times in her life. In December of 2015, Heather was diagnosed with breast cancer, and as a result, she had to take... Read More

Posted by Hickory River on Sep 09, 2020
Armadillo Eggs
Armadillo Eggs using Hickory River Smokehouse Hot, Mild, or Honey Sauce (or, you can mix them) and your favorite Hickory River Smokehouse Pulled Pork. Armadillo Eggs
Jalapeno Peppers
Thinly sliced bacon
Cream Cheese
Hickory River homemade Queso Cheese Sauce
Hickory River Smokehouse Pulled Pork
Your favorite Hickory River Smokehouse Barbecue Sauce
Slice jalapeno lengthwise and remove seeds, parboil jalapeno for 2 mins. Do not overcook, peppers should still be crunchy, then submerge in an ice bath; Par c
... Read More
Posted by Hickory River on Mar 02, 2020
Hickory River Smokehouse BBQ Sauces for Grillin' and Smokin'
Hickory River Smokehouse customers rave about our sauce and pack the Smokehouse for our BBQ taste! We are often told that our sauce seriously challenges other restaurant BBQ sauces. Loyal customers return just for the sauce, describing them as Tangy, Sweet, Smoky, and Spicy! Hickory River BBQ sauces caramelize at grilling and are the pinnacle complement to any BBQ. Bold, yet sweet, Hickory River's hot and mild sauces, are enriched with a blend of spices, giving each sauce the right amount of smoky flavor. Hickory River Smokehouse Hot Sauce has a bold flavor, a smokey tang and spicy - not ju... Read More

Posted by Hickory River on Dec 11, 2019