1995
BRINGING BBQ TO THE MIDWEST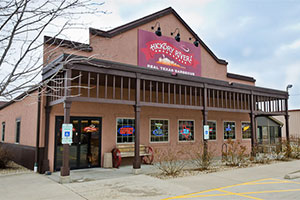 After working on cruise ships in Hawaii and attending college to be a civil engineer, Brad realized that his passion was to work in the restaurant business, with the goal of bringing this unique style of barbecue to the Midwest. Together, this husband and wife team opened their first location on January 16, 1995 in
Urbana, Illinois, under the name Longhorn Smokehouse. The venture was a total family effort, with family members all joining in to help and to make recipes together.

2000
Expanding hickory river smokehouse
After moving into its bigger Urbana location, the Hickory River Smokehouse team realized that the restaurant's recipes were so popular that they could franchise, and they began that process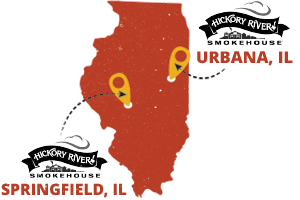 through ifranchise. The Bowmans, with a partner, soon opened a location in Springfield, Illinois, and the Hickory River Smokehouse expansion was on.